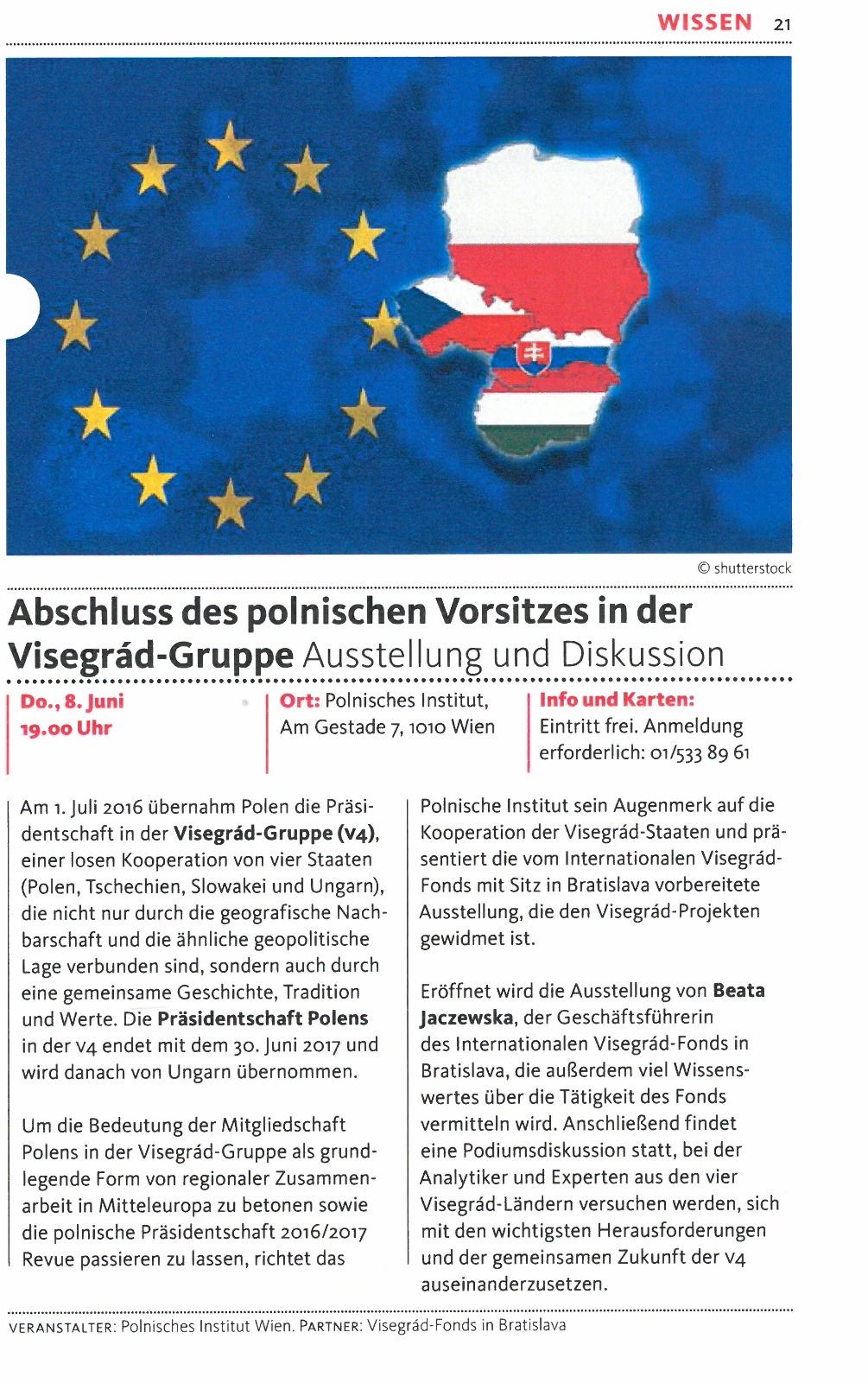 30 máj

Dániel Bartha discussing the Polish V4 Presidency on the 8th of June in Vienna

Our executive director is invited to participate in a panel discussion about "The Visegrad Group facing European challenges. From the Polish to the Hungarian Presidency ( July 2016 – June 2018)".

The debate takes place in the framework of the end of the Polish V4 Presidency and is organized by the Polish Institute in Vienna on the 8th of June starting from 7 p.m.