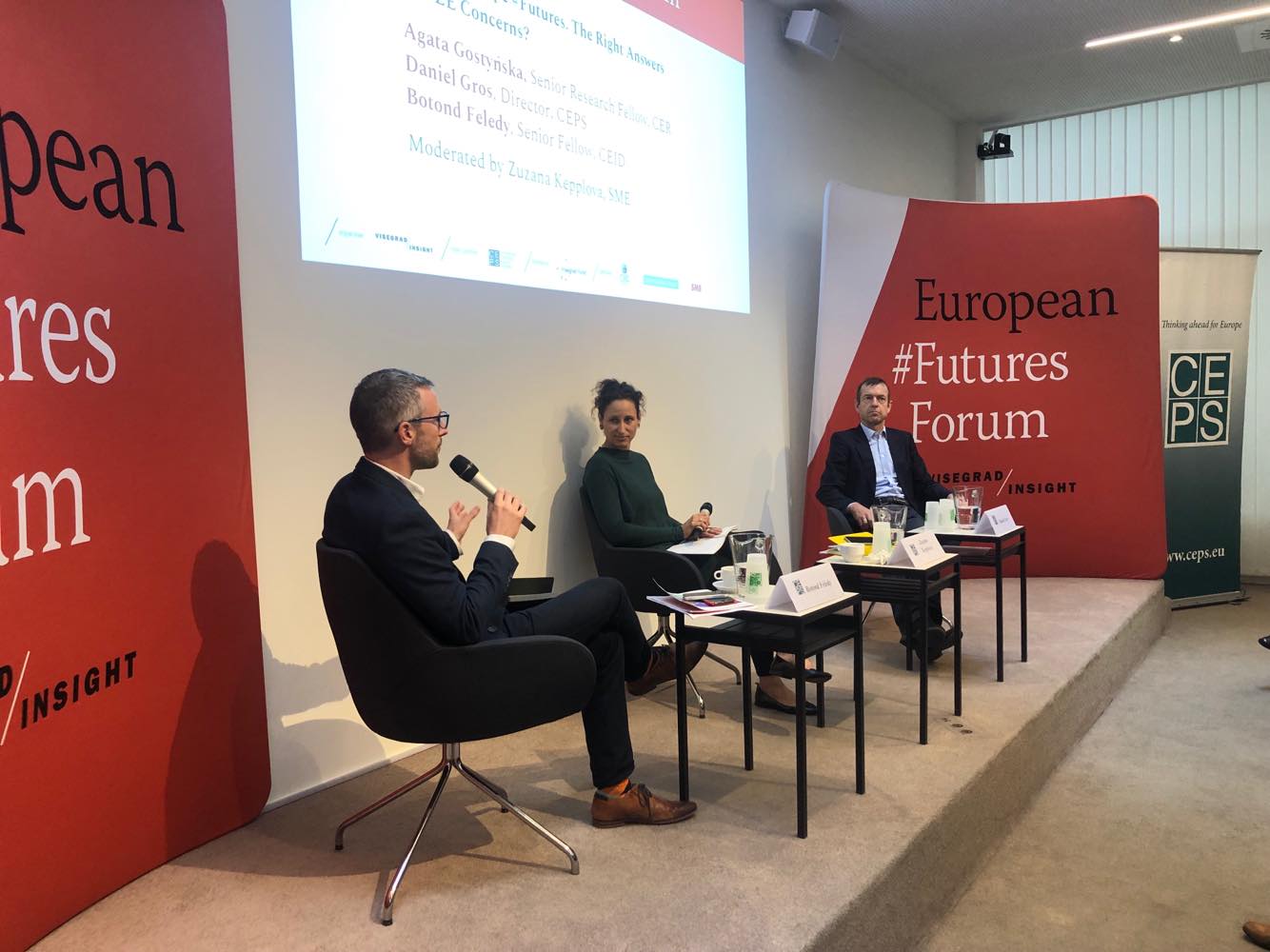 03 okt

European Futures Forum in Brussels

On 1 October, the first edition of the European Futures Forum took place in Brussels organized by Visegrad Insight and the Centre for European Policy Studies (CEPS) to discuss the special report "Scenarios for cohesive growth", launched a day earlier.

The context of the report and the event is the negotiations of the Multiannual Financial Framework of 2021-2027 that are held between the autumn of 2019 and summer of 2020. This process constitutes a great challenge for the whole of the EU and the aim of the report is to enhance the V4's views during the discussion and showcase what's at stake for them.

CEID was represented at the event by Botond Feledy, senior fellow, and other project partners included Hospodářské noviny and SME.
The special report can de downloaded on futuresforum.eu and a more detailed photo summary can be read on Visegrad Insight.