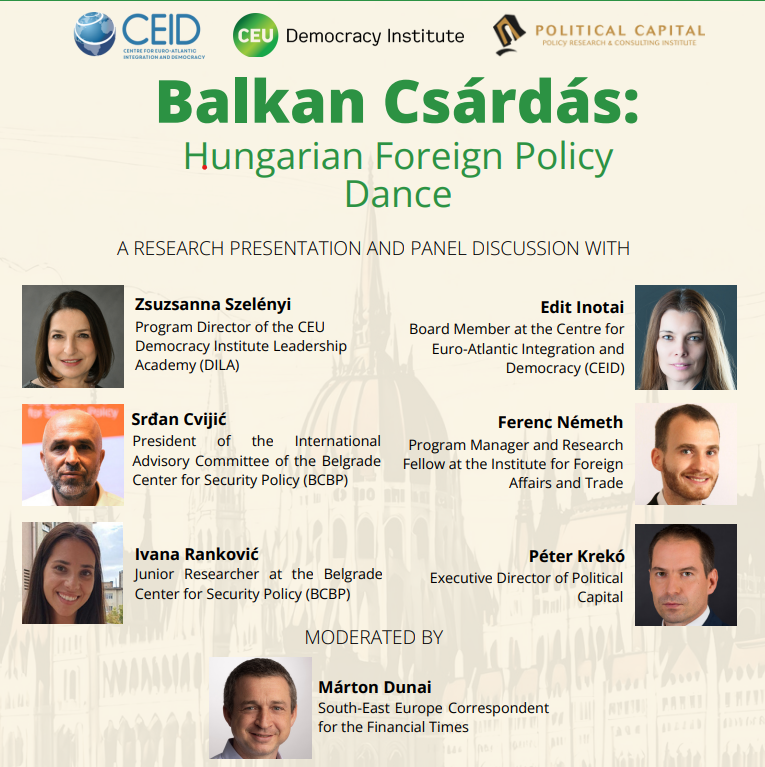 20 Oct

Join us at the Balkan Csárdás: Hungarian Foreign Policy Dance event at CEU!

CEID is co-hosting an event about the Hungarian foreign policy decisions in cooperation with Political Capital and the CEU Democracy Institute.

Since 2010 the Hungarian government has taken a more active international role, including in the Western Balkan. What economic interests shape Hungarian foreign policy in the Western Balkans, and to what extent has the war in Ukraine impacted it? How does Hungary's position within the EU affect the accession process of the West-Balkan countries?

If you are interested what our Board Member, Edit Inotai's view on the topic, join us at the event on 14 November from 17:00 at CEU, Nádor u. 15, Room 103! Please, do not forget to register here.