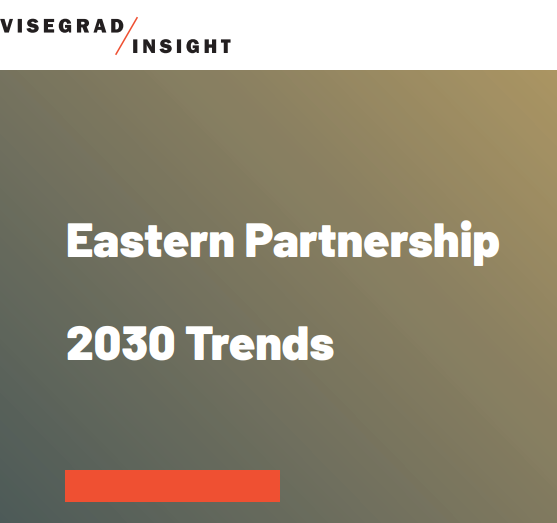 02 Dec

Eastern Partnership Futures – Trends for 2030
In November 2019, Visegrad Insight presented a report on major Eastern Partnership trends that will shape the EU's framework policy with the eastern neighbours in the next decade.
Eastern Partnership #Futures
The thematic report is part of a broader effort that over the course of a year brings together more than 30 analysts, opinion shapers and community leaders who discuss the future strategy for the Eastern Partnership, outline major trends and resulting scenarios, organise public debates across the region and eventually launch a final report with policy recommendations based on the scenarios that give a voice to the representatives of the region as part of policy debates.
The report has been developed jointly by the Visegrad Insight of the Res Publica Foundation and the German Marshall Fund of the U.S. along with a number of regional partners including the Slovak Foreign Policy Association, the Association for International Affairs, the Centre for Euro-Atlantic Integration and Democracy, the Foreign Policy Council "Ukrainian Prism", and the International Strategic Action Network for Security.
It is co-funded by the International Visegrad Fund and the Polish Ministry of Foreign Affairs, but the analysis and opinions published in this report do not represent the official position of either of the sponsors.
More info on the project, along with the report can be found on Visegrad Insight's website.