3mar16:00- 17:00Beyond COVID-19: Managing economic crisis and the future of cohesion policy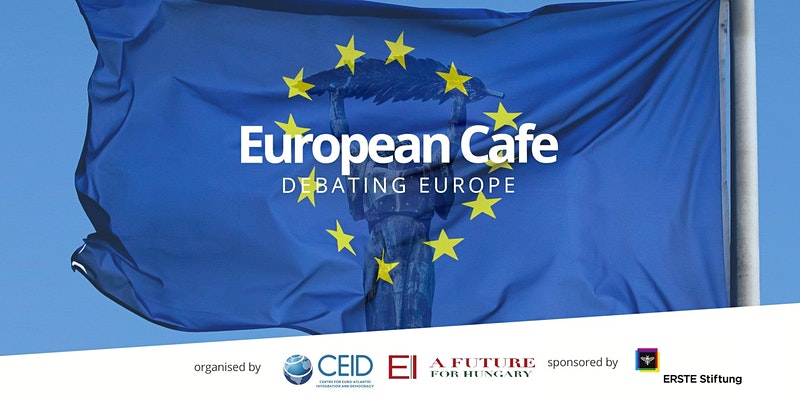 Event Details

The Centre for Euro-Atlantic Integration and Democracy (CEID) in partnership with the Equilibrium Institute kindly invites you to the first event of its online European Café series entitled :

'Beyond COVID-19: Economic crisis management and the future of cohesion policy in the EU'

The goal of this year's European Café series is to map the interests, set common goals and discuss opinions on the most important EU policies from a Central European perspective by inviting Members of the European Parliament and national parliaments from the region. This event will discuss the regional and national interests regarding the cohesion policy and the chances for cross-border and cross-party cooperation in pursuing the interest of the region.

Date of the online event: 3 March 2021 (Wednesday), 4.00 pm (CET)

Our speakers will be :

Ms. Enikő Győri, Member of the European Parliament, European People's Party (EPP)

Mr. Victor Negrescu, Member of the European Parliament, European Socialists and Democrats (S&D)

The schedule of the event:

15:45-16:00 – Joining the Zoom conference call

16:00-16:05 – Welcome and introductory speech by Mr. Dániel Bartha, Director for Foreign Affairs, Equilibrium Institute

16:05-16:15 – Introductory remarks by Ms. Enikő Győri, MEP, EPP

16:15-16:25 – Introductory remarks by Mr.Victor Negrescu, MEP, S&D

16:25-16.50 – Discussion between the speakers moderated by Ms. Edit Inotai, Senior Fellow, CEID

16:50-17:00 – Questions from the audience

More information on registration: info@eib.hu or info@ceid.hu

The event is sponsored by the Erste Foundation.
Organizer
CEID in partnership with Equilibrium Institute