20mar09:55- 09:55The Dragon in Europe: What should be the EU policy on China?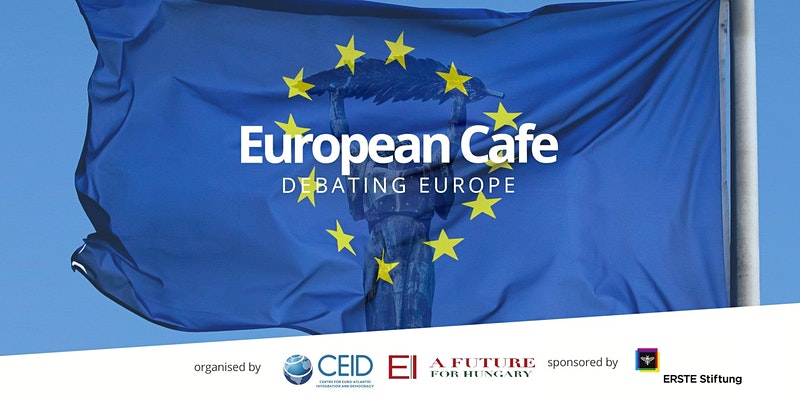 Event Details

The Centre for Euro-Atlantic Integration and Democracy (CEID) in partnership with the Equilibrium Institute kindly invites you to the second event of its online European Café series entitled :

'The Dragon in Europe: What should be the EU policy on China?'

The next event of the European café series of the CEID and the Equilibrium Institute will discuss China's presence in Central Europe and in the EU and their potential for regional cooperation.

How should be Chinese investments in Central Europe handled? What should be our key priorities towards China? How should we react to the human rights situation in China and how will the China question formulate the foreign policy decision-making of the European Union.

The event will review some of the most important developments of the past year with key politicians covering the topic on a daily level.

10.00-10.03 Opening remarks by Daniel Bartha, Director of Foreign Affairs of the Equilibrium Institute

10.03-10.05 Edit Inotai, Senior Fellow, CEID, the moderator of the event introduces the guests and the topic

10.05-10.15 Ms Katalin Cseh, Member of the European Parliament, Renew Europe (confirmed)

10.15-10.25 Mr Jan Lipavský, Deputy Chair of the Parliamentary Committee on Defence and Committee on Foreign Affairs, Pirate Party ( to be confirmed)

10.25-10.50 Moderated discussion

10.50-11.00 Selected questions from the audience
Moderator will select from the questions sent through the chat function of Zoom.

11.00 End of the event

Register at the following link: https://zoom.us/webinar/register/WN_K4FjnDebTjGNc0OFt2Eqrw

The event is sponsored by the Erste Foundation.
Organizer
CEID in partnership with Equilibrium Institute